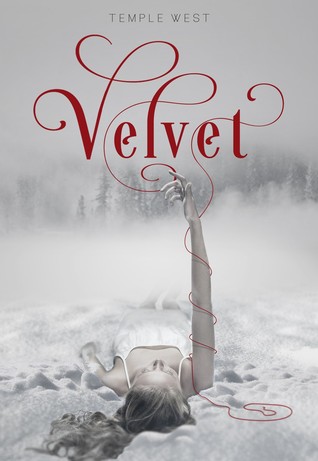 BLURB
First rule of dealing with hot vampire bodyguards? Don't fall in love.
After losing both her parents before age seventeen, aspiring designer Caitlin Holte feels like her whole world has been turned upside down, and that was
before
the terrifying encounter with a supernatural force. Then, she learns that her hot bad-boy neighbor, Adrian—who might have just saved her life—is actually a half-demon vampire.
Suddenly Caitlin is stuck with a vampire bodyguard who feels that the best way to protect her is to become her pretend boyfriend. Trouble is, Caitlin is starting to fall in love for real, while Adrian can never love a human. Caitlin trusts Adrian to keep her safe from his demon father, but will he be able to protect her heart?
REVIEW
4 OUT OF 5 STARS
You read that right, I love Vampires. It is odd, it is not normal--and I couldn't care less. I am a huge Twilight movie fan--I specify movie because I have yet to read the Twilight series in completion. I read book four because I didn't want to wait for the next movie. Eh, what are you gonna do?
With that being said after falling in love with the movies, sparkles and all I became a huge fan of vamps. Not their blood lust, but their obsessive, dedicated love.
I don't know if that's because they can wait their literal whole life for true love or what, but when they love they really love.
Adrian--my dear new book boyfriend, Adrian was no exception.
Let's start with the girl--who is in fact the real star of this novel--so they say. Caitlin has lost both of her parents almost in succession. Life is cruel and unusual punishment for Caitlin. She's now forced to live with an aunt and uncle she barely knows--ones she also resents for never being around in the first place. And to top it all off a demon wants her dead--fun, right?!
In walks Adrian, everybody wants him, he's gorgeous and totally oblivious to his awesomeness. That is in fact what made him so awesome. He was this walking god and he didn't bat an eye over it. He was humble, and a closet nerd--and man I fell for him. Hard.
I was just a smiling, blushing school girl. He was so sweet, and attentive--and secretly dark. With that being said let me briefly talk about what bothered me. It's nothing big.
FORBIDDEN LOVE--it's so unfair. The moments between these two were torturous. They were forbidden to be together but of course they've fallen for each other. I mean by the end I got what I wanted--if only a little bit. BUT I was happy to find out this was a series but then again it's a series. So that means...
All in all, it was worth reading. It had a romance I could swoon over, and a plot that was interesting enough to keep me reading. I'm intrigued to see what happens next--and I'm glad I didn't wait any longer to read this!