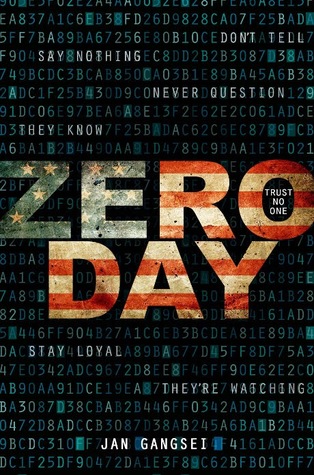 Eight years ago, Addie Webster was the victim of the most notorious kidnapping case of the decade. Addie vanished—and her high-profile parents were forced to move on.
Mark Webster is now president of the United States, fighting to keep the oval office after a tumultuous first term. Then, the unthinkable happens: the president's daughter resurfaces. Addie is brought back into her family's fold, but who is this sixteen-year-old girl with a quiet, burning intelligence now living in the White House? There are those in the president's political circle who find her timely return suspicious.
When the NSA approaches Darrow Fergusson, Addie's childhood best friend and the son of the president's chief of staff, he doesn't know what to think. How could this slip of a girl be a threat to national security? But at the risk of having his own secrets exposed by the powerful government agency, Darrow agrees to spy on Addie.
It soon becomes apparent that Addie is much more than the traumatized victim of a sick political fringe group. Addie has come with a mission. Will she choose to complete it? And what will happen if she does?
REVIEW
* A special thanks to the publisher for this review copy*
A political thriller for fans of Scandal.
This novel is a tamer, teen aged version of Scandal. It's filled with intrigue, mystery and lies but to be honest it wasn't as exciting as I anticipated. To make a long story short, Addie--the now president's daughter was kidnapped 8 years prior and now she's back--out of nowhere and it has everyone on their toes. Well, just about everyone. She's up to something and her return is causing more of a hiccup than they anticipated. Her return befuddles NSA, and the FBI--it sweeps her former best friend, Dawson into the mix and mixes up life. She's not acting right even for a girl that's been missing from her family for 8 years.
Addie was an interesting character. I didn't like or dislike her but she interested me. A lot of her emotions seemed a little lacking in depth. I didn't quite believe her--maybe I just didn't get her. She was kind of all over the place, and even when I found out what's going on--I felt nothing for her. I think I was going through the motions.
Dawson--whom could have been an amazing book boyfriend wasn't due to lack of presence. It was like he was there but he wasn't. The whole thing was kind of--it felt like I just barely scratched the surface of this story--and if this is not going to be a series--a lot is left to be desired.
All in all the pacing was done right, and the writing was perfectly readable but for something that touts itself as a political thriller I was left feeling a little underwhelmed.
I'd recommend it to readers that like their thrillers ranging from tame-brave, not a lot of romance required--and characters that make you question their motives.