BLURB
Welcome to Eye Candy, the East Side's hottest nightclub where the bartenders are hot, the cocktails are fancy, and danger lurks just under the surface…
Eve Webber, the gorgeous and savvy owner of Eye Candy, knows better than anyone that growing up on the wrong side of the tracks comes with certain complications. Determined to run a clean business and fix up the East Side, Eve's plans get temporarily stalled when a potential new hire walks into her bar. The sexual chemistry crackling between them is a potent distraction…even if she refuses to mix business with the promise of pleasure.
Detective Matt Dorchester lives by strict rules that have kept him alive in impossible situations. When his latest undercover assignment has him playing a bartender, his desire for the passionate owner has him breaking every single one. Eve is in danger and her life depends on his secrecy. But once their attraction reaches a climactic conclusion, Matt must make a desperate choice: Tell her the truth about who he really is―or risk a once-in-a-lifetime love to save her life?
REVIEW
*A special thanks to the publisher for this review copy*
THREE ISH OUT OF FIVE STARS
Hi All, and welcome to another episode of This Book Did Nothing For Me.
On today's episode we have an undersexed, bar owner/sex kitten waitress, bar keep, I'm not truly familiar with the correct terminology--and a closed-off undercover cop, who's personality is as steely as his body.
In this episode, our MC, Miss Eve--is the owner of Eye Candy--a bar essentially for women, and their eyes. The bar hires attractive men in hopes to lure the women into the bar--alas more money. Smart, sure. It's Hooters for ladies--except these men bare nothing, and are seemingly attainable and not at the same time.
Eve is accosted by a high school friend, slash drug lord, slash closed psychopath. He wants to use Eve's illustrious bar to transfer/hide his dirty money. Eve pretends to be cool with and runs to the cops like a murderer is at her heels. She's determined to clean up her down trodden neighborhood--even if it means she must hide all of this from her family--which consists of a preacher dad, lawyer brother, and sweet tame Mom.
In walks, Chad aka Detective Matt Dorchester, surprisingly (says sarcastically) good looking, and Mr. Steeley Mc Steelerson. The man is closed off, closed down. He's about as emotional as a brick wall. His job is to infiltrate the bar by posing as someone in need of a job--all the while hiding guns in his socks and protecting Eve at all costs.
It works for a while, but little Miss Eve can't seem to stop pursuing our lovely Chad, claiming herself sex-deprived and eager to not fight the sparks that are jumping off between them.
This author put sexual chemistry between the two of them and expected to make something magical to happen.
Gretchen...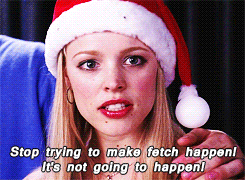 It just doesn't come off as believable. Sure, they're sexually attracted to each other but the chemistry is not happening here. It just feels like nothing.
Matt is far to closed off, and closeted to emit any believable emotions. It really made this book a struggle. I'm sure his personality is befitting to a cop but as far as selling sex and love--I was not buying it.
And Eve is not this coy little kitten she claims/appears to be, she chased Matt, okay maybe chased is a little harsh--more like threw herself at him repeatedly. But she got him. She got him to throw down his guard despite his protests to go slow. He wanted slow but Eve wasn't hearing it. She wanted him and she wanted him now. She was all..
The girl could not take no for an answer. Okay, Eve, okay.
Moving along...
The story itself was interesting enough, but because of the lack of chemistry, lack of romance, and lack of any real feelings--I just couldn't get into this one.
Although the story reads smoothly, it was a struggle.
While this story might work for some, it didn't for me.
I won't be tuning in for another episode but feel free to tune in.
This is a perfect read for someone who loves smexy times, with little to no real emotion. If you're in it for the slight action and lots of sex, winner winner, chicken dinner. This read's for you.