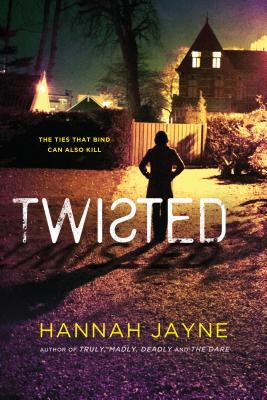 BLURB
When her father is accused of being a serial killer, Bex becomes the ultimate bait in this game of cat and mouse
Bex is ready to start a new life in foster care. There, she won't be known as a serial killer's daughter. Though her father was never tried for the murders attributed to "The Wife Collector," he disappeared after questioning. And Bex struggles with the guilt that she provided the circumstantial evidence that convicted him in the public's perception—and drove him to abandon her.
But when a body turns up in her new hometown, all signs point to the Wife Collector. Bex's old life isn't ready to let her go. The police want to use Bex to lure in her father. But is she baiting a serial killer or endangering an innocent man?
REVIEW
THREE ISH OUT OF FIVE STARS
*A special thanks to the publisher for this review copy*
And another one bites the dust...
I'm really starting to wonder if YA Mystery should even be a thing. They only succeed in failing me, bringing my hopes up and smashing them down.
I am a huge Mystery fan. I know you all can't tell because I don't review them much but, mystery, and horror was one of the first true genres I've read. It was what brought me into my love of reading--that is besides the Berenstein Bears, and any other kiddie books I enjoyed.
But Mystery, mystery is what did it. It made me a bonafide reader. So, I said all that to say this read was pretty disappointing.
I'm sorry. I tried.
Let me tell you what I liked first:
The foster parents: They were the dorkiest, coolest, cutest things ever. To decide to take on a teenager can't be an easy feat. You are getting a child when they're at their toughest. I appreciated their dedication and their commitment to parenting, Bex.
The mystery: I was pretty intrigued in the beginning of this story. It was interesting to see where the story was going. Was the father dead, was he alive? Was he killing again? What's his game? AND then it went flat, like a soda left open.
What I didn't like, or had problems with: Bex
Bex, was irritating to me and let me tell you why: Her character was all over the place. She seemed irrational. Obviously having a serial killer for a father can not be easy. I mean, really. But she was constantly flinching, and flashing back and I just couldn't grasp any of it.
There was a lot flash backs and to be honest I didn't think the transition was smooth any of the times. It made for a hard read. It's not hard to follow, it's just kind of abrupt, like okay, we're going back in time again? Alright. I couldn't connect with her character at all.
The romance: Ill fitting, and not convincing. It was almost unnecessary.
The friends: Superficial, and one dimensional. I'm sorry, they lacked any solid depth.
The mystery: The way it unraveled was going well until the later half. It was like, someone made me a turkey sandwich with all the trimmings and forgot the turkey. It didn't have any meat.
I was very disappointed. The ending was meh, and I am just disappointed big time.
I would probably borrow this one, but if you're dedicated to the serial killer trope. Try it, this one may work for you.
*Expect this one July 5th.*