TOTALLY SHOULD'VE BOOK TAG, TAGGED BY THE LOVELY MEL, @THE READER AND THE CHEF
TOTALLY SHOULD'VE GOTTEN A SEQUEL
It doesn't necessarily need one, but I want one!
TOTALLY SHOULD'VE HAD A SPIN-OFF SERIES
This is a really tough one, I cannot think of anything.
TOTALLY SHOULD'VE HAD A FILM FRANCHISE
The teen-aged Girl With The Dragon Tattoo books (that's what I call this series) definitely should get a film franchise. These books are fun, they're exciting and they have lots of action and intrigue.
TOTALLY SHOULD'VE HAD A TV SHOW
I wouldn't mind seeing this series as a TV show, just so I can look at male MC, a couple times a week! :P
TOTALLY SHOULD'VE HAD ONE POINT OF VIEW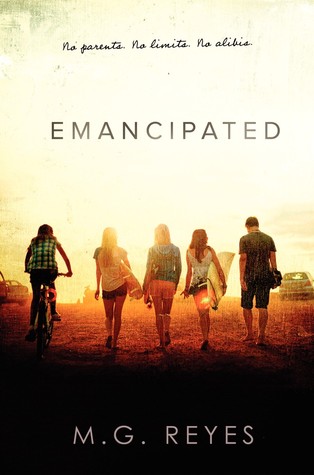 This series wouldn't have suffered if it only had one point of view. I think it might have made for a easier read, especially if you're the kind of reader that doesn't like multiple POV's.
TOTALLY SHOULD'VE HAD A COVER CHANGE
I love you, Marie. But the girl on the cover looks like she smelled rotting cheese, or something. She looks uncomfortable.
TOTALLY SHOULD'VE STOPPED READING
I probably should have given up on this series long ago. The characters have reached their peak, and there is still that lingering love triangle. Ughh. Why do I continue?
TOTALLY SHOULD'VE KEPT THE COVERS
Any book that has switched it's original cover for a movie cover. Just don't.
TOTALLY SHOULDN'T HAVE PRE-JUDGED
I didn't think I was going to enjoy this much but I wound up really liking it. It was very unique and very creepy.
I tag: Tanya, Girl Plus Books
Rebel Mommy Book Blog
Nick and Nereyda
and whoever else wants to do it!