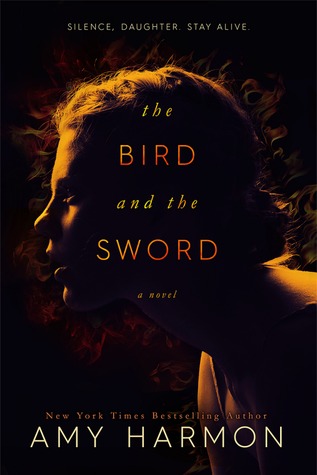 BLURB
S
wallow, Daughter, pull them in, those words that sit upon your lips. Lock them deep inside your soul, hide them 'til they've time to grow. Close your mouth upon the power, curse not, cure not, 'til the hour. You won't speak and you won't tell, you won't call on heav'n or hell. You will learn and you will thrive. Silence, Daughter. Stay alive.
The day my mother was killed, she told my father I wouldn't speak again, and she told him if I died, he would die too. Then she predicted the king would trade his soul and lose his son to the sky.
My father has a claim to the throne, and he is waiting in the shadows for all of my mother's words to come to pass. He wants desperately to be king, and I just want to be free.
But freedom will require escape, and I'm a prisoner of my mother's curse and my father's greed. I can't speak or make a sound, and I can't wield a sword or beguile a king. In a land purged of enchantment, love might be the only magic left, and who could ever love . . . a bird?
REVIEW
Once again, Amy, has outdone herself. Can this woman write anything bad?
I was completely captivated by this story. A story that was wholly fantasy but utterly romantic.
THE STORY
A mother dies at the hand a cruel and unruly king. But before she dies she utters words to her daughter that silences her, literally. A young prince on a stead watches helplessly--a curse placed on him by the dying mother. All of their lives are now intertwined--including the father of the daughter who stood by idly--is now, too, a part of this curse. If his daughter dies so does he.
I was taken in by this story from page one, and I know no matter what I say--or how I say it, it won't do the book any justice but I will try. I will try hard.
THE CHARACTERS
Bird, Lark: She is a mute--a mute by curse of her mother. In order to protect her, her mother silences her--containing her words and her power.
But despite being a mute, she is no one's weakling. She may not be able to speak for herself but she's strong--even though she's often described as small, pale, and wispy.
I appreciated that her strength radiated from within--and also that she didn't fit in an expected mold of beauty.
She was a pale wisp of a thing but she was revered regardless.
It's gonna be hard for me to talk about Tiras. I loved Tiras--but his character was hard to love. He was often cold, but there was a part of him that was warm. There was a push and pull with how I felt for Tiras for a large part of this book--but by the end I loved him. He was how he was supposed to be and he loved in the way he knew how.
THE ROMANCE
Slow burn. There's a lot of, is this thing gonna happen, when, how? But when it does--it kind of just does. It happens and it's so smoothly written into the story--you almost believe these characters started off the story together. It was very beauty and the beast. There, of course, was a lot of resistance in the beginning, but when they got together--they made the other better, and it made perfect sense.
THE FINAL VERDICT
I LOVED this book. It wasn't fast paced, there wasn't a lot of action--and to be honest the story wasn't all that deep. But it was enchanting,and it took me in from page one. I don't know if it's an Amy Harmon thing but to be honest--she could do no wrong in my eyes.
She just has a way with words, and for her to step out of her typical genre and excel--is true talent.
When I finished, I was smiling. I had a literal smile on my face--so I'd say I was happy.
I can't recommend it enough, especially if you're not really a fantasy fan (odd thing to say I know) because it's so contemporary/fantasy--you'll forget it's strictly a fantasy. And it's so easy to read without feeling like your being info-dumped on. There isn't much world-building but I found it to be okay for this story--it won't leave you feeling overwhelmed.
I mean Amy Harmon wrote this, need I say anymore?
FIVE STARS, OBVIOUSLY.