I am the queen of picking the wrong books these days. It's like I don't even know me anymore. I'm picking book after book after book--that I have not been enjoying. WHAT IS MY PROBLEM? Am I going through some kind of bookish issues, maybe I'm going through some kind of literary crisis. Maybe I'm being dramatic. I don't know but this sucks...
I'm currently reading more than one novel because...I can't get it together. I can't stick to one:
Current read Numero Uno: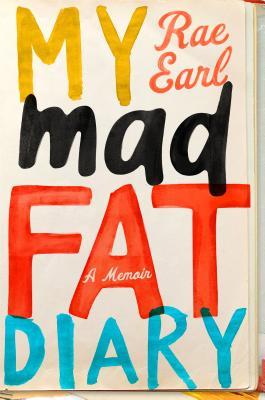 This book should really be called My Mad Fat Whiny Annoying Diary. I won't get too much into it because I do plan on writing a review for this whenever I can force myself to finish. But let's just say I am not enjoying it in the least. It's not absolutely horrible but it's a lot of whining going on and I am not a fan.
Current Read Numero Dos:
This one is not as bad but the main character is making me want to climb a tree with what she's doing. I'll get into that with my review as well.
You see I am reading, I'm just doing a piss poor job of finishing books these days. *Le sigh*
I don't get it guys. I don't.
But since I'm so sucking a picking books, and because I feel like it and I can do what I want. I'm going to host a giveaway cause I want to do something that makes me literal-ly happy. I'm punny, right? Right...Okay.
Here it goes..
I'm going to give one random citizen in the United States..sorry 'cause not rich--a random bookish gift. It could be a book, a gift card, bookish jewelry whatever. I'm giving it away cause I wanna' and I can.
If you feel so inclined you can share what you'd like to win and I might accommodate that wish --keep in mind I'm not rich now nor am I magical--so no, I can bring Rhysand to life or bring you Theo James. :P
This giveaway will run for the rest of the week and you can enter simply by commenting, and don't forget to leave comments about what you'd like to win. I can also do pre-orders if it's a book.