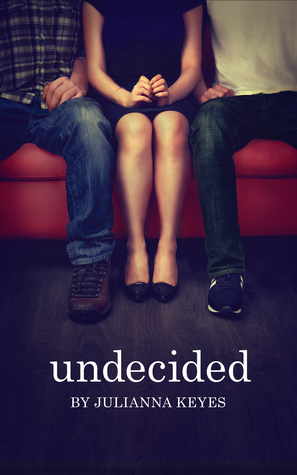 BLURB
Nora Kincaid has one goal for her second year of college: be invisible. Last year's all-party-no-study strategy resulted in three failed classes and two criminal charges, and if she messes up again she'll lose her scholarship. But there's one problem with her plan for invisibility, and his name is Crosbie Lucas: infamous party king, general hellraiser…and her new roommate's best friend.
Crosbie's reckless reputation and well-known sexcapades aren't part of Nora's studious new strategy, but as she's quickly learning, her new plan is also really
boring
. When Crosbie's unexpected gestures of friendship pull her head out of her books long enough to see past his cocky veneer, she's surprised to find a flawed and funny guy beneath it all. The muscles don't hurt, either.
But as Nora starts to fall for Crosbie, the weight of one of last year's bad decisions grows even heavier. Because three failing grades and two misdemeanors are nothing compared to the one big secret she's hiding…
REVIEW
FOUR AND A HALF OUT OF FIVE STARS
Undecided was without a doubt a breath of fresh air. I spent the majority of the time screaming, yass honey, yasss--like a crazy woman.
This book gave me life. It was everything NA should be.
Let me say this. I don't usually get caught up in titles that people brag about because a lot of the time they don't usually pan out for me. But, oddly enough I'm more inclined to try an indie author someone raves about more than a traditionally published author, go figure?!
Undecided, like I said was a breath of fresh air. It was like someone breathed life back into a genre I knew had goodness in it.
Julianna has a really good thing going with this novel. So let's talk about what the book is about.

Like the blurb states, this book is about a girl named Nora, who is just trying to get it right. After a year of getting it all wrong, she's ready to nerd it out. She's buckling down and taking college seriously. In her quest to be serious, she moves in with Kellan--resident man-whore, and bad boy. But Kellan is not all that bad, and she wasn't expecting to have his best friend, Crosbie as apart of this new roommate situation. As in he's always around making her feel things--good things.
Nora is a reformed bad girl. Or is she a good girl turned bad turned good? I don't know. But she was initially known as boring which led her to act up--which led to her having to go back to being "boring."
I liked Nora. She was witty and just cool. I have no complaints about her character. I wish she would have revealed her "secret" sooner, but I digress.
Kellan was not a typical NA man-whore because he wanted to do better and for the most part he did. He wasn't rude, or cocky or anything remotely annoying. So cheers to that.
Crosbie, oh Crosbie--he made my heart pitter patter.
He was so, the opposite of everything everyone thought he was and that was so refreshing. I liked his humor, and I even liked that he seemed just a little shy.
He was perfect dare I say. There's nothing about him I didn't like. Freaky.
There's also Marcela and Nate who drove me crazy (in a good way) with their love hate, that served as interesting back story within the story.
As far as the story is concerned it was well paced, easy to read and made total sense--which is no easy feat in NA. A lot of New Adult titles get drowned out by silly, petty arguments, and irritating, cookie cutter characters. This book does none of that.
Everything made sense here. The secret made sense. The way it came out even made sense. It was so realistic. I'm tempted to believe this happened to the author, or someone she knows in the very same way.
I am just so so pleased with this story, for it's realness and wit. Highly recommend it!