F
irs

t friends, then enemies . . .
Lady Aurelia hasn't always hated Max, Viscount Camden, her brother's best friend. In fact, as a besotted girl, she thrived under his kind attention— sure that he was the most noble and handsome man in the land. Until her young heart discovered what manner of rogue he really was. Now, though she enjoys nothing more than getting on his last nerve, she can't deny Max drives her to distraction— even if she tries to pretend otherwise.
Max cannot recall a time when Aurelia did not vex him. If she was not his friend's sister, he would stay far away from the infuriating vixen. Unfortunately, they are always thrown together. At parties and family gatherings . . . she is always there. Mocking him, tossing punch in his face, driving him mad . . . until one night, she goes too far and he retaliates in the only way he can: with a kiss that changes everything.
REVIEW
FOUR OUT OF FIVE STARS
While my immediate reaction to this genre was a negative one I'm glad to say I was well off the mark. I loved this book. AND I DO NOT like historical fiction. I don't know what it is about the genre but it bores me tears. It is ignorant of me to say I don't care for history, as I am both apart of it and a maker of it. But history, and dates and all of what it entails bores me. But what I knew was that I needed to step outside of my bookish box to thwart off my pending book slump. I was heading to slumpsville at about 1000 miles per hour.
So when I picked up this book, I won't lie my hopes were as high as the heavens--mostly that I would at least like this novel, which I wound up doing and then some.
The characters: Aurelia--who's name I still feel like I'm saying wrong even in my head. She was what people of her time would probably think a bit much but she was a fierce one. She held nothing back despite how it might make her look. She was quite the opposite of what was considered "ladylike."
She started off this story as a young impressionable women, pining over a boy that was more her brother's best friend than he was anything to her. They were barely friends but were cordial. Him cordial and her slowly falling in love. A chance occurrence in her teen years ruined any plans of a relationship--let alone friendship. They quickly became enemies and over the years, it worsened.
Max Camden was very Gaston-like but quite more tolerable. I just imagine having this Gaston-ish outward appearance. He's pretty arrogant, and off putting. He's pretty much sleeping with every woman in town, but right off I know there's something about him--more than what meets the eye.
There are obviously more characters, but I'm choosing to just brush over them but for reference purposes, there are Aurelia's two brothers, her mother and her doting maid who is also very much a friend.
The book takes place over a series of years from childhood, to brief teen years right into adult hood. Nothing is glazed over but there is not a lot of wasted time--which I really appreciated.
The characters spend an amazing amount of time arguing, bickering, and fighting the very fire that lives inside of them for one another--and I loved it. There is nothing like good banter in my eyes. Like I can't get enough of it. It's quite entertaining, and these two kept me entertained. I mean to be so proper while at the same time insulting one another had to be no easy feat--but it tickled me. I mean just imagine cursing someone out properly--it's hysterical.
They ignited a slow burning fire that by the end could've heated up the world. Everything in between was so juicy I was flying through the pages, screaming Kiss The Girl. I channeled my inner Sebastian something fierce.
And when it happened I was like...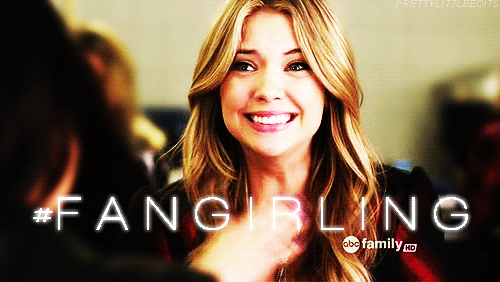 It was just so right. Everything was timed perfectly. There wasn't a lot of hullabaloo over anything. It was just what I needed to remind me why I not only enjoyed reading but why I like romance period. Although this was historical, the author made it feel modern--which is what really appealed to me. It didn't feel old-timey. If you are afraid of romance, and only relate it to the books kept in your grandmother's attic. You're wrong. This one is for you. This is a great place to start--and I can't recommend it enough.
A+ for banter, realistic plot, steamy romance, and readability--I couldn't put it down.