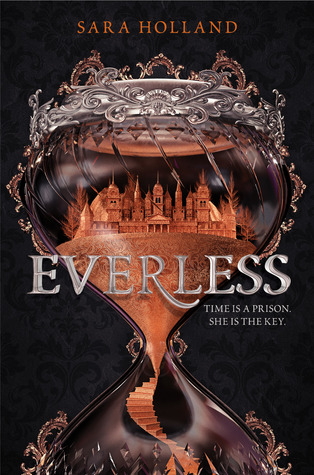 In the kingdom of Sempera, time is currency—extracted from blood, bound to iron, and consumed to add time to one's own lifespan. The rich aristocracy, like the Gerlings, tax the poor to the hilt, extending their own lives by centuries.
No one resents the Gerlings more than Jules Ember. A decade ago, she and her father were servants at Everless, the Gerlings' palatial estate, until a fateful accident forced them to flee in the dead of night. When Jules discovers that her father is dying, she knows that she must return to Everless to earn more time for him before she loses him forever.
But going back to Everless brings more danger—and temptation—than Jules could have ever imagined. Soon she's caught in a tangle of violent secrets and finds her heart torn between two people she thought she'd never see again. Her decisions have the power to change her fate—and the fate of time itself.
REVIEW
FOUR OUT OF FIVE STARS
It's been a long time since I've dipped my toes in the troubling and deep waters of Fantasy novels.
It's not hard to forget how slow-moving the genre can be. This novel wasn't any different. It moves rather slowly. The world-building and what came of the story made up for the slow start.
Jules is on a mission; when she discovers what her father's been doing to keep them both afloat. He's been selling his time. She's determined to go back to the town that banished them; to earn time and save his life. In this world, time is bought and sold to the highest bidder. The unique world of Everless is probably the best part of the book.
I found this story pleasing to read: A tease of romance, coming of power--and greed made this story move.
I missed all of the things that make fantasy special: the magical elements and unrealistic realism.
Everless is an intriguing take on time; that ends in a cliff-hanger, leaving the reader panting for more. I'm ready for the action to kick off in book two.
Highly recommended—especially for its unique plot, an intriguing debut with potential; to be a great series.